Synergy and expertise in the world of air conditioning
Galletti Group. Growing together.
The Group has its roots in 1906 the year of the birth of Galletti Spa, a historic company in the air conditioning market. The Group was born from the intuition of a small pool of successful managers in the air conditioning sector which, starting in 1995, through the creation of zero of new realities and through the acquisition of others, have given shape to a reality that today has 7 different brands within it.
The great idea was that of not wanting to create a single company that boasted a wide variety of different products in its catalog, but to create seven different business realities, each with its own specific skills in the sector of reference, which operate in close synergy with each other to be able to present themselves on the market as a single partner if necessary.
The great strength of the Galletti Group, in all these years, has been to continue to keep the strategic processes that are the pillars of each new solution internally.
Visit the Group's website: www.gallettigroup.com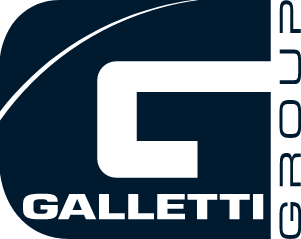 Centre for all the HRVAC sectors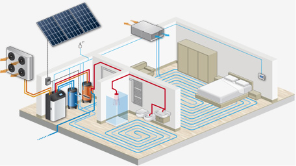 Residential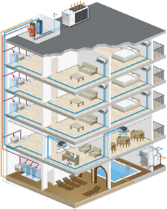 Service Sector
Commercial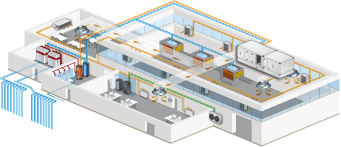 Companies